Welcome to the latest issue of your BPL newsletter!
Here you'll find all the latest news and goings on from across the organisation, including how our sites have been doing their bit for charity and some exciting community initiatives our teams have been part of.
We also have some amazing success stories to share – from award wins to new appointments – and our latest projects to improve staff health, well-being and engagement.
If you're thinking of something to do over the festive season, look no further, as we've included some upcoming events and details of how you can get involved.
Happy reading and best wishes for a wonderful Christmas and New Year from all of us here at BPL!
Out and About
Our Healthy Lifestyle Advisors, Anne and Dan have been out in the community, supporting and advising people on how to improve their health.
Events they have recently attended include visiting BMBC's Depot at Smithies to take part in their healthy workplace fair.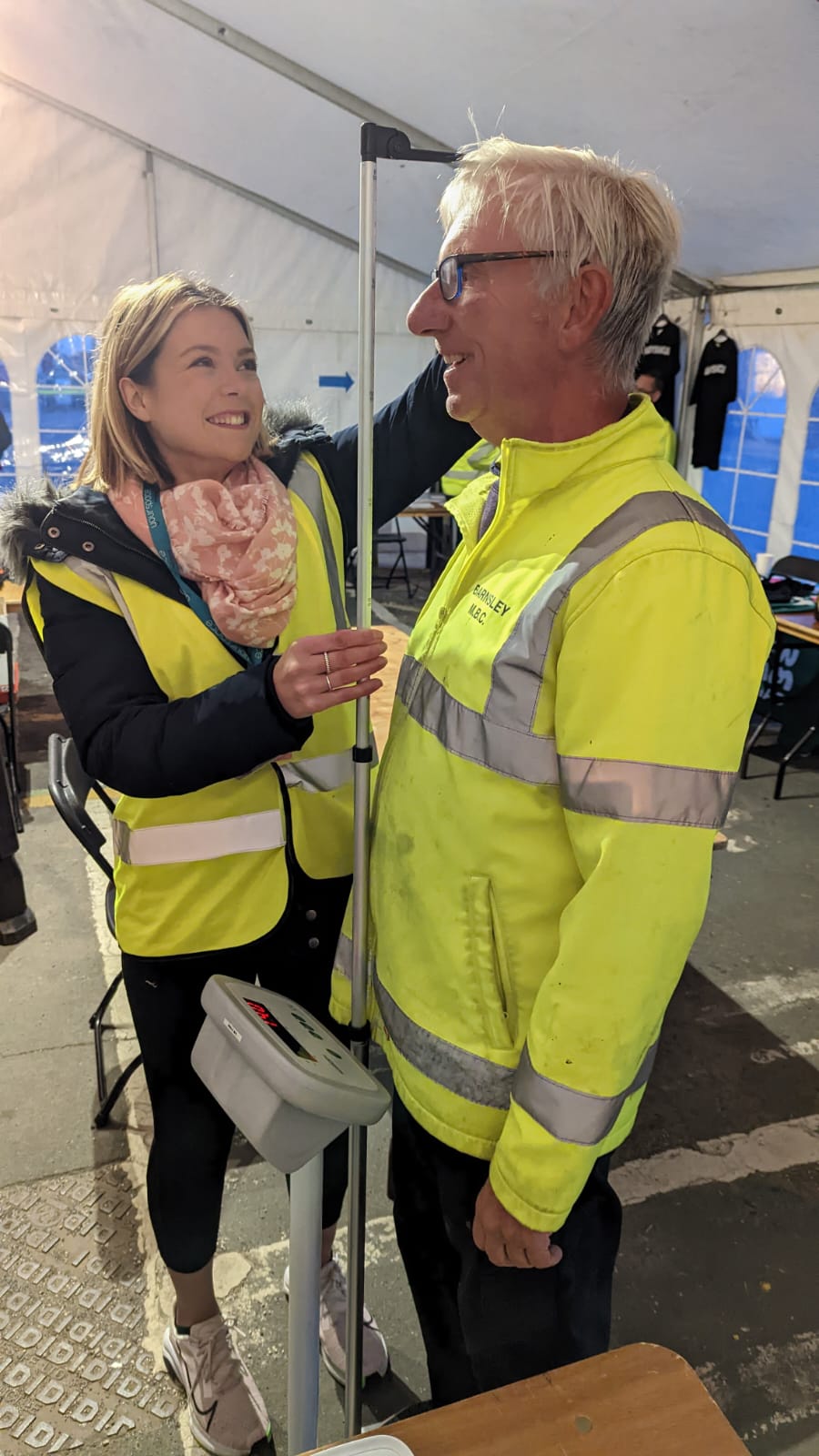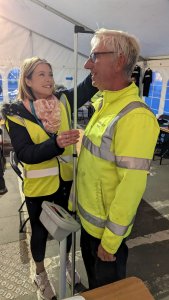 Here they performed optional health checks on staff and helped them identify any health risk factors, with options to help them address these.
Anne has also attended sessions with community groups, including a mums' group hosted by community midwives in Barnsley.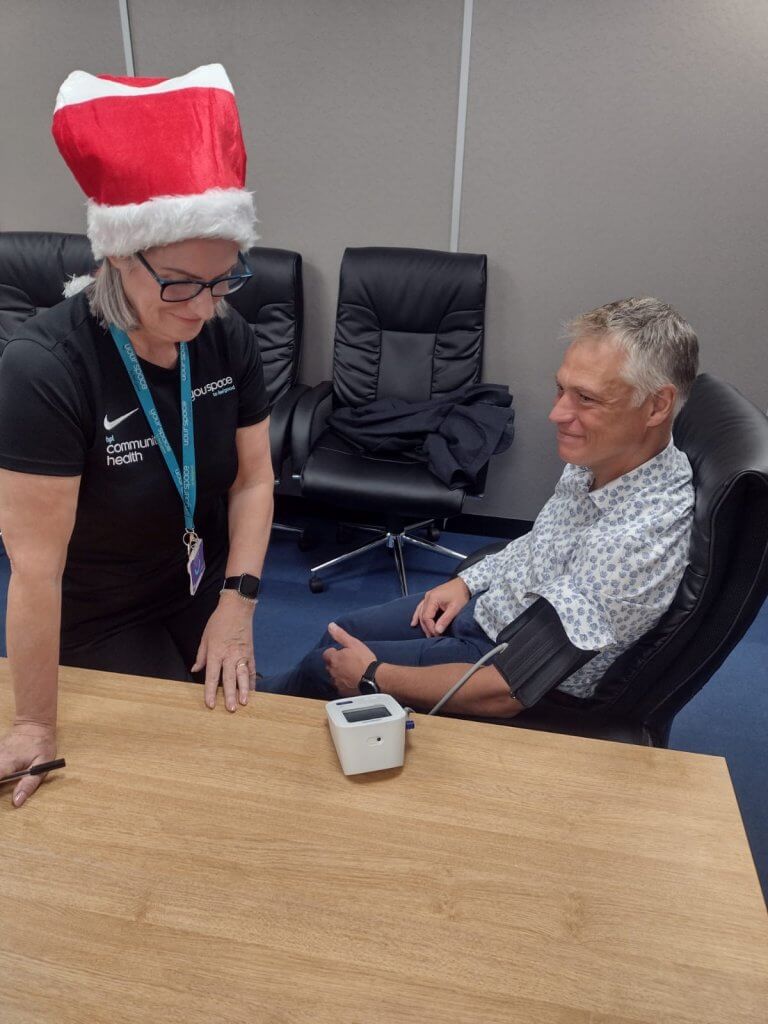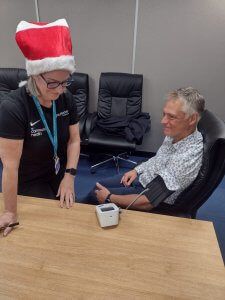 As a result of Anne attending the session and promoting the BPL Referral Programme, we received an increase in the number of referrals to our Healthy Mums sessions.
BPL staff have also had the opportunity to take part in the 'Elf kick' initiative, which included blood pressure checks and health advice to help them feel fit in the run-up to Christmas.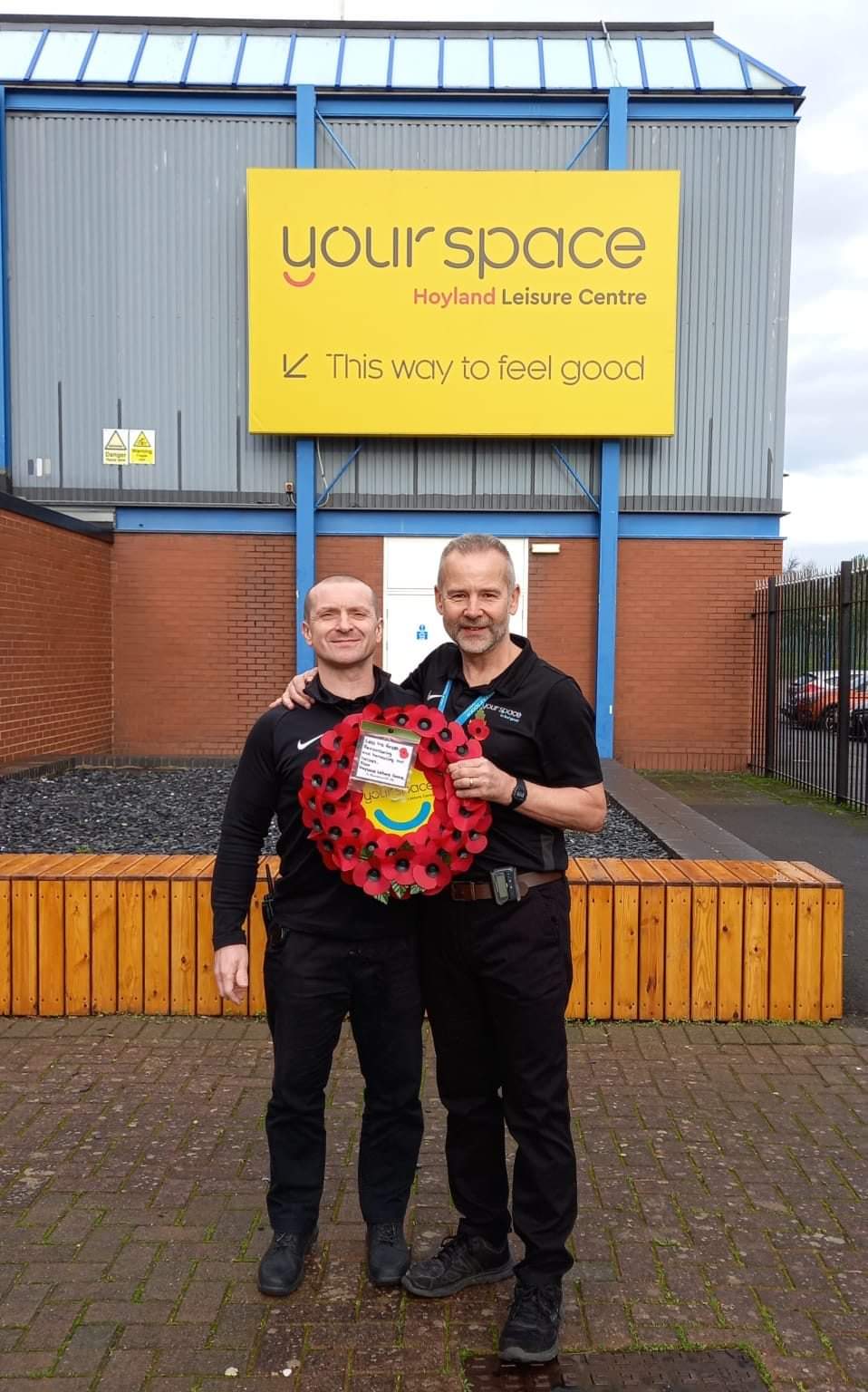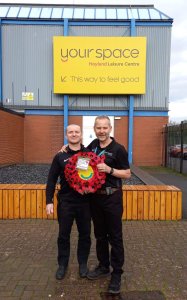 Staff from Your Space Hoyland have also been supporting their local community and were proud to pay their respects for Remembrance Day by laying a wreath at the cenotaph in Hoyland centre on behalf of everyone at the club.
Charity Events
Staff and members put in a fantastic effort across all sites to get involved in our recent charity event, the Tour de BPL.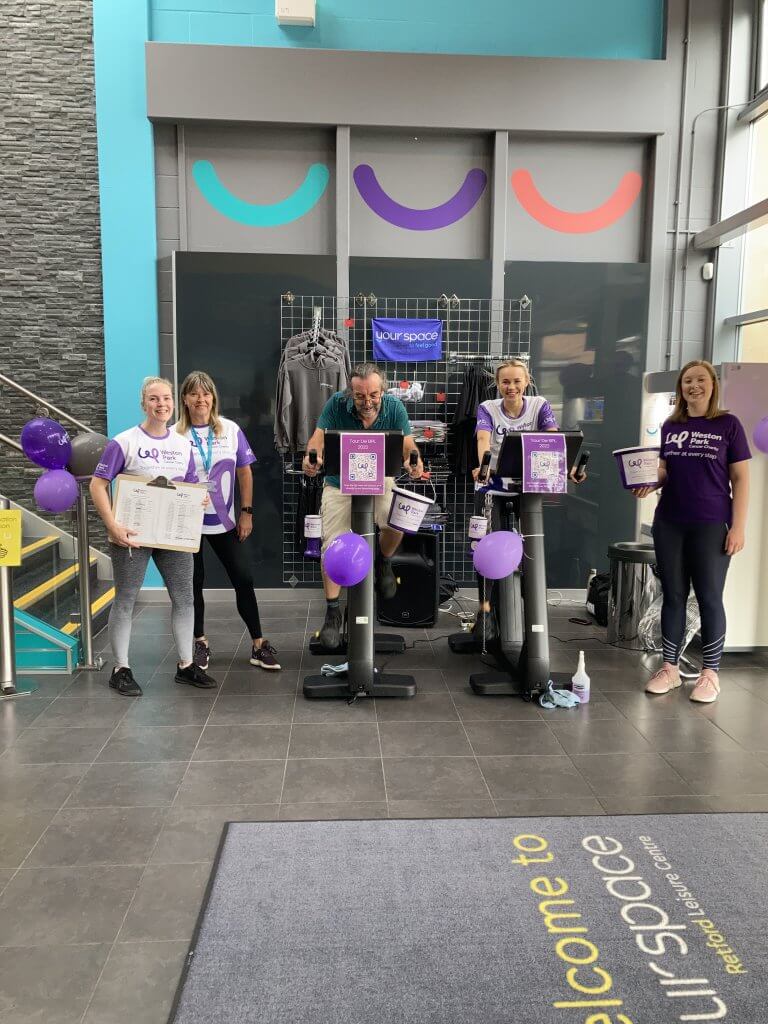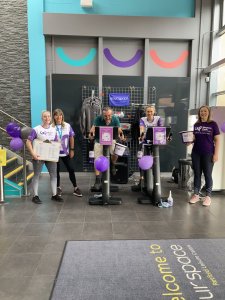 They were challenged to virtually cycle the distance between Your Space Pontefract to Your Space Mansfield – and all our sites in between! A total of 103.9 miles!
So far, over £1,100 has been raised for Weston Park Cancer Charity, with donations still coming in.
If you would like to support the challenge, visit BPL 2022 FUNDRAISING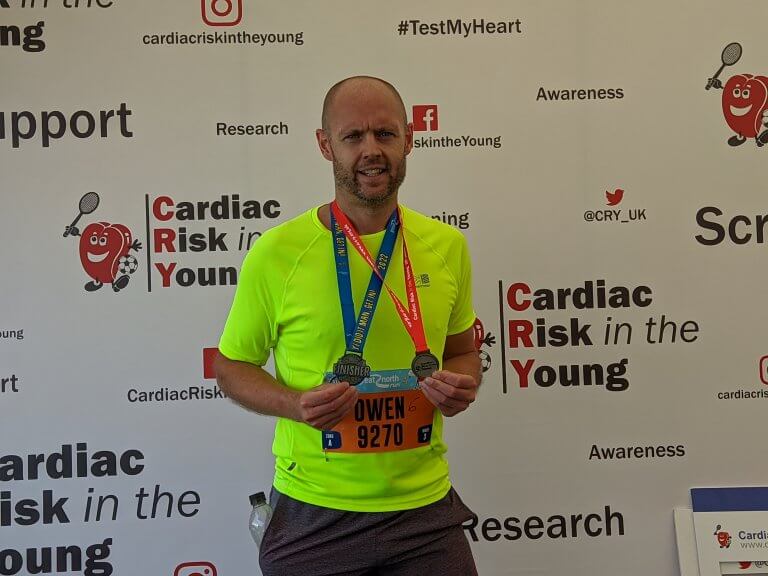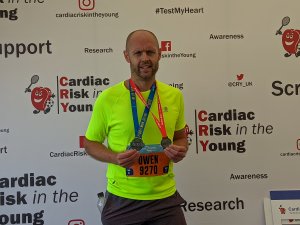 A big well done to Assistant Manager at Your Space Bircotes Owen Nicks who recently completed the Great North Run.
He raised a fantastic £570 for CRY!
We had a great time doing our bit for Children in Need at Your Space Metrodome!
Staff and members kept the spinning bike moving for 12 hours, wore their pyjamas all day and baked cakes and goodies to raise funds.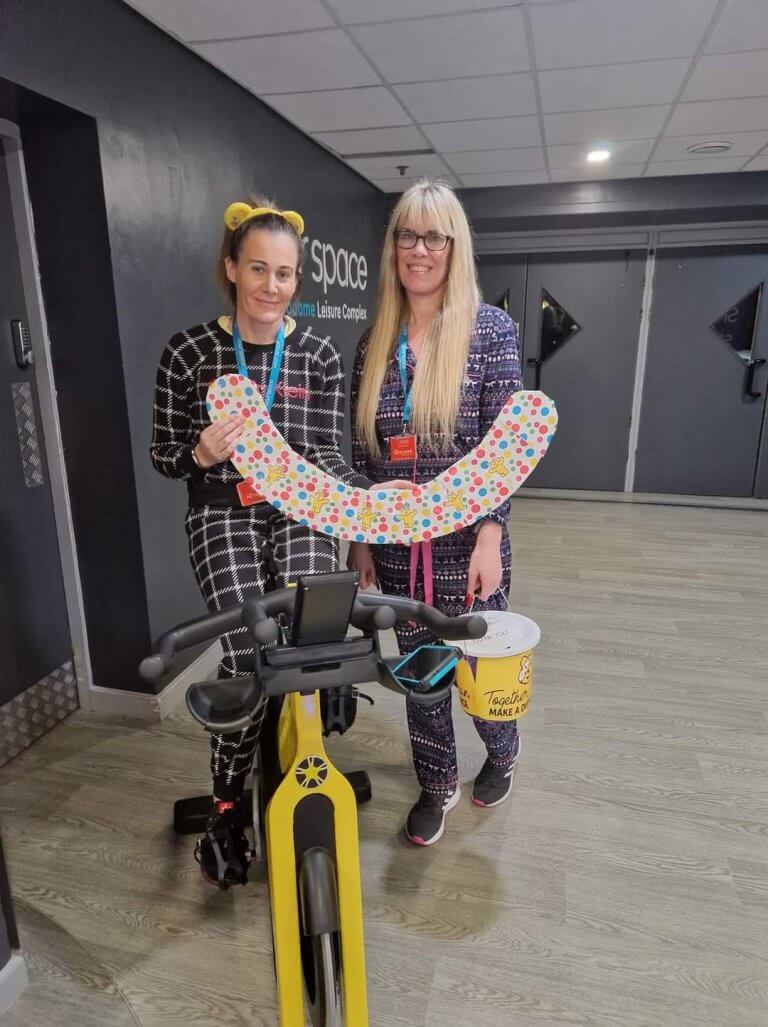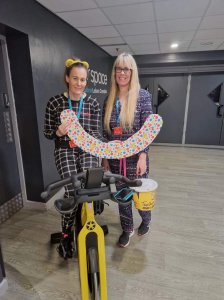 A brilliant £467 was raised for the charity!
Your Space Hoyland recently held a fundraising event for Pancreatic Cancer UK.
A big thank you to everyone who took part, whether you jumped on a bike, put money in a bucket or baked cakes to keep everyone going.
Your hard work raised £570 – well done!
Over the past few months, we've been following Your Space Bircotes swimming teacher and lifeguard Tony Gibbings as he takes on a charity challenge to swim the equivalent width of the English Channel 12 times in 2022.
Tony has recently completed his 11th swim, so he is on schedule to complete the challenge by Christmas.
So far, he's raised a fantastic £1,345, but would love to reach his target of £2,000.
If you would like to sponsor him, you can do so by visiting Big Tone's 12 Channel Swims in 12 months Challenge
Can you give a gift to young carers in Bassetlaw this Christmas?
We're working in partnership to arrange a Christmas party for our local young carers aged 7-17.
To make the day special, we're collecting donations of new, unopened gifts suitable for either a young person within this age range or something they could wrap for a family member, such as a parent/guardian or a sibling.
We're accepting donations at Bircotec, Retford and Worksop Leisure Centres or Kilton Golf Course.
Success Stories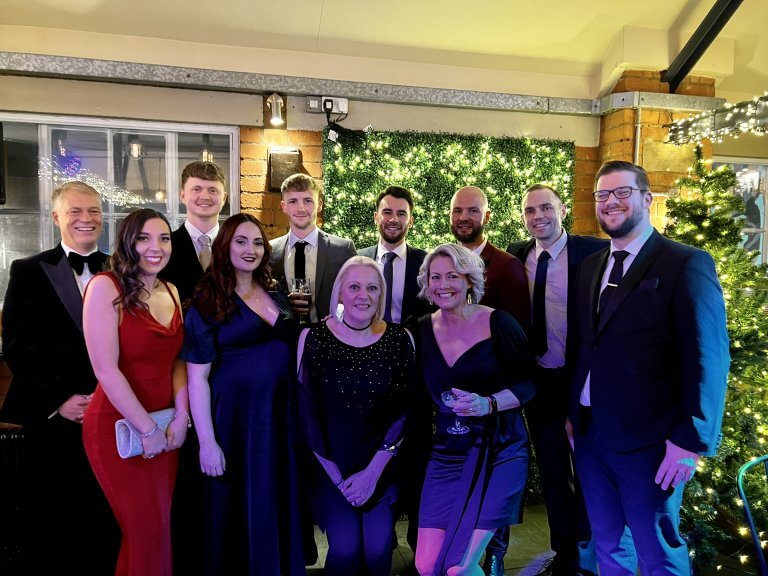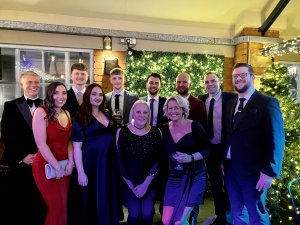 BPL had a great night at the recent National Fitness Awards in Leicester, where we were delighted to pick up two trophies!
Our What's Your Space? Campaign was named Best Membership Campaign, and Your Space Mansfield scooped the award for Local Authority/Leisure Trust Gym of the Year.
Well done to everyone involved with the wins!
We recently held an annual staff team building day at Center Parcs, which saw the launch of our new employee values proposition; the branding and messages given out to existing and future employees in order to attract skilled people and keep them engaged throughout their employment.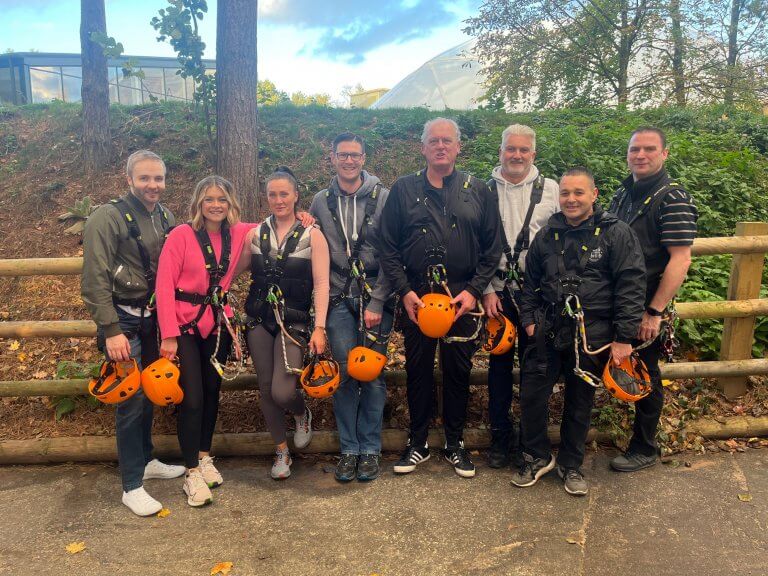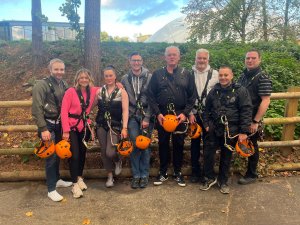 The first of our 'Feel Good Awards' also took place during the event, with surprise awards for three deserving attendees who have gone above and beyond in their work.
Following the presentations, staff were encouraged to enjoy some activities. A few even got to zip wire across the lake after climbing through treetop adventure courses that afternoon!
The day was a huge success – igniting a real sense of pride and belonging to BPL in everyone who took part.
Congratulations to Your Space Pontefract Facility Manager Beth Davies who is celebrating having her very own sauce sold in Nando's!
After appearing on the TV food competition Hungry for It, Beth got the opportunity.
She explained: "Since starting our food blog 'buffet the vampire slayer', I'd hoped to one day have our very own sauce. Never did I imagine that this would be sold across all the Nando's in the UK!
"I've had the best experience on Hungry for It and working with Nando's to develop the marinade – Pimenta. It's been a dream."
This year's Proud of Barnsley Awards were recently hosted at the Metrodome, where awards were handed out to inspirational winners who are making a difference in the local area.
It was an amazing evening – congratulations to all the winners and finalists!
New appointments
We're pleased to announce the appointment of Michael Hirst as our new CEO.
The news comes at a busy time for new appointments across the whole of the organisation, as we welcome some new staff members, as well as celebrate new roles and promotions for some of our existing employees.
James Lodge has been promoted to Marketing Manager, and the marketing team has grown with the addition of three Marketing Executives – Daniel Palfi, Laurie Jones and Nicola Boswell, who have all moved from other positions within BPL to these new roles.
Amanda Shaw, Gavin Saville, Ryan Walker, Sam White and Sian Lowry have been appointed as new Operations Managers, all based at the Metrodome.
Finally, Stacey Reed has joined us in an exciting new role as Community Sports Development Officer, based at Dorothy Hyman Sports Centre.
What's On?
Did you know there's a way to help you stay active more often for less?
The Barnsley Leisure Card gives you exclusive access to discounts across a range of activities across all our Barnsley sites.
From swimming to gym access, ten-pin bowling to fitness classes, there's plenty to choose from to keep you moving throughout the year.
To find out more or check if you're eligible for a Barnsley Leisure Card, visit Barnsley Leisure Card
Have you sorted your Christmas party plans yet?
There are some great party nights coming up at the Metrodome during December to help you celebrate with family and friends.
Check out the Barnsley Metrodome Facebook page for all the details of what's on and how to book your place.
Or perhaps you fancy a festive afternoon tea?
Served in our Rigby Cafe and Lounge at the Metrodome, the package includes sparkling drinks upon arrival, a Christmas-themed afternoon tea and unlimited tea and coffee.
Available dates are Saturday 10th and 17th December.
Book today by calling 01226 730060 or emailing bookings@bpl.org.uk
Come and make a splash in the Metrodome Waterpark at our fabulous festive pink pool party for Metrodome Swim Academy pupils.
It takes place on Saturday 17th December from 5.30pm to 6.30pm.
Places are limited, so for more details or to book, email metrodomeswimacademy@bpl.org.uk
Coming Soon…
Say goodbye to 2022 and welcome the new year in style at our New Year's Eve party at the Metrodome.
Featuring a live DJ and disco for you to dance the night away, as always, it's a bring your own food event.
Find out more or book your tickets by visiting www.metrodome.org.uk
Get the new year off to a great start with our fantastic fitness offer!
Up to 31st December, we're offering a free 7 day pass to our Your Space facilities, so you can try out everything we have to offer for yourself.
Download yours from our website today! www.yourspacetofeelgood.com
From 1st January 2023 to 3rd February 2023, we'll be offering no joining fee when you sign up to become a member – saving you money and helping you kickstart your journey to a healthier lifestyle.
Also, don't forget to look out for our new advert on Sky! Have you spotted it yet?!