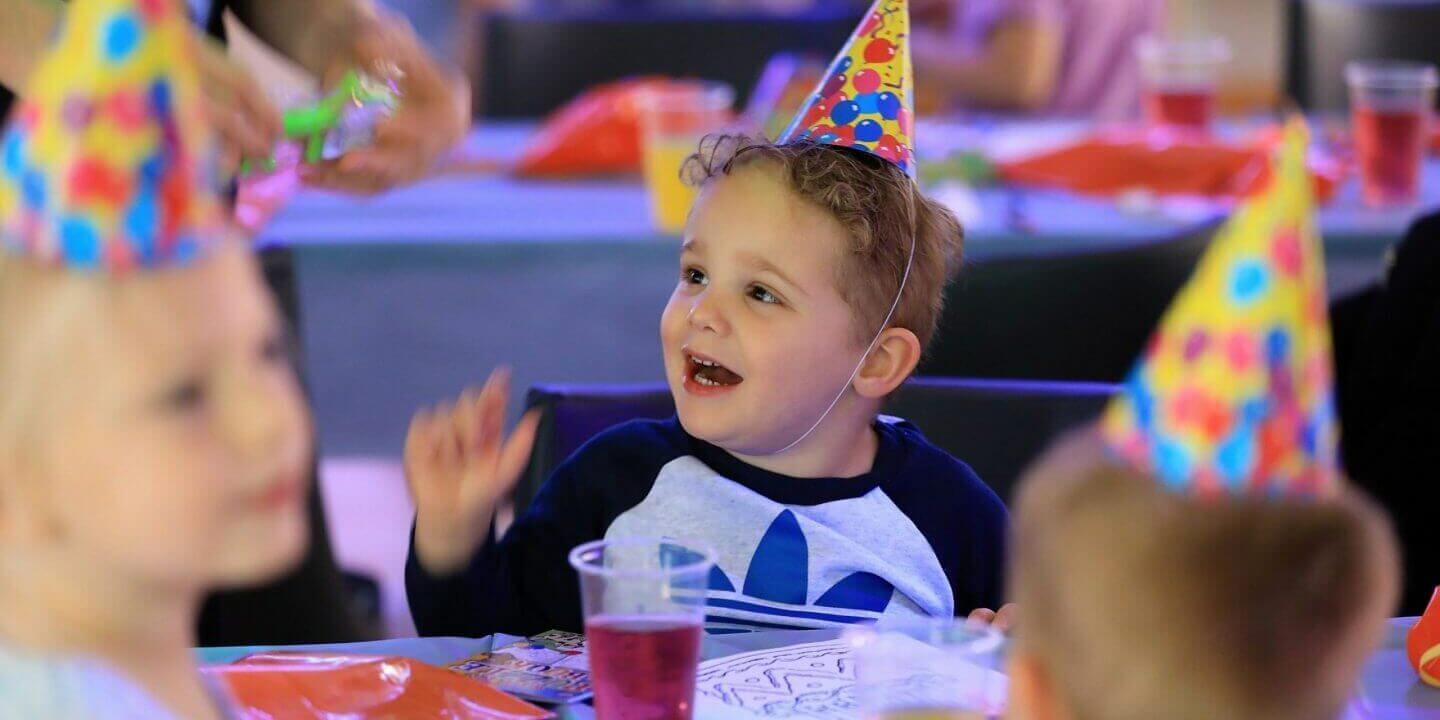 Parties & Hires
Pool parties
From the very start to the last splash our birthday pool parties at Your Space Hoyland are fantastic fun!
Let the kids dive into some SPLASHTASTIC Fun at Hoyland with our pool parties…
Prepare for tons of fun, heaps of laughter and an unforgettable party!
Here's what to expect:
Water floats and toys
1 hour of Splashtastic fun and games 
Perfect for all ages!
Two Great pools to choose from.
Book your party on available Saturdays from 3:30pm
Quote SPLASHKIDS when booking – To receive 10% off your pool party if your child is in Your Swim Academy or a Junior Gym member.
All of our pool parties include the supervision of lifeguards to supervise pool safety & ensure your little ones are well looked after while they splash away!
To make an enquiry, please complete our form below or speak with a member of our team on 01226 744063 for more information.  
Please allow a minimum of two weeks' notice ahead of your party so that we can guarantee your booking.
Your Space Hoyland Pool Party Enquiry
To find out more or to make a provisional booking, please complete our enquiry form. A member of the team will respond to your message within 3 working days.
Court Hire
Are you looking for a place to hire a court in Barnsley? Look no further…Your Space Hoyland has a fantastic sports hall that offers court hire for a wide range of activities including;
Football
Badminton (up to five courts)
Netball
Basketball
And events such as Karate and Gymnastics tournaments.
Prices
Badminton Prices:
1 x Court Adult – £16.00
1 x Court BLC/ Junior – £13.00
1 x Court Weekends & Off-Peak – £13.00
Full Court Hire:
Sports Hall Hire Adult (Peak) £55.00
Sports Hall Hire BLC/ Junior £38.00
Sports Hall Hire Sundays & Off-Peak £45.50
Interested in booking one of our courts?
Call us on 01226 744063 or complete our enquiry form below
Enquire about a party or court hire